S.A.T. Kongreso 1947, Aarhus
While travelling through Scandinavia I've popped into a couple of libraries and searched their catalogues for Esperanto literature. Since it originated in Europe my theory is that I'm more likely to find something here than I am in Australia.
That search turned out fruitful at Aarhus' very swanky waterfront library DOKK1, after spending some time negotiating with their Danish computer system. Hiding in their archives was the book from Sennacieca Asocio Tutmonda's 1947 Esperanto conference in Aarhus. Weighing in at 37 pages of Esperanto, it welcomes the delegates, outlines the schedule for the six days and provides various practical information and context about the city.
S.A.T. has held a kongreso every year since 1921 with the only exception being the years of World War II. This made the 1947 event particularly special as it was the first year that they were able to recommence. The opening address notes that there are still difficulties preventing delegates from some countries travelling and emphasises the need for greater international understanding after the atrocities they just witnessed.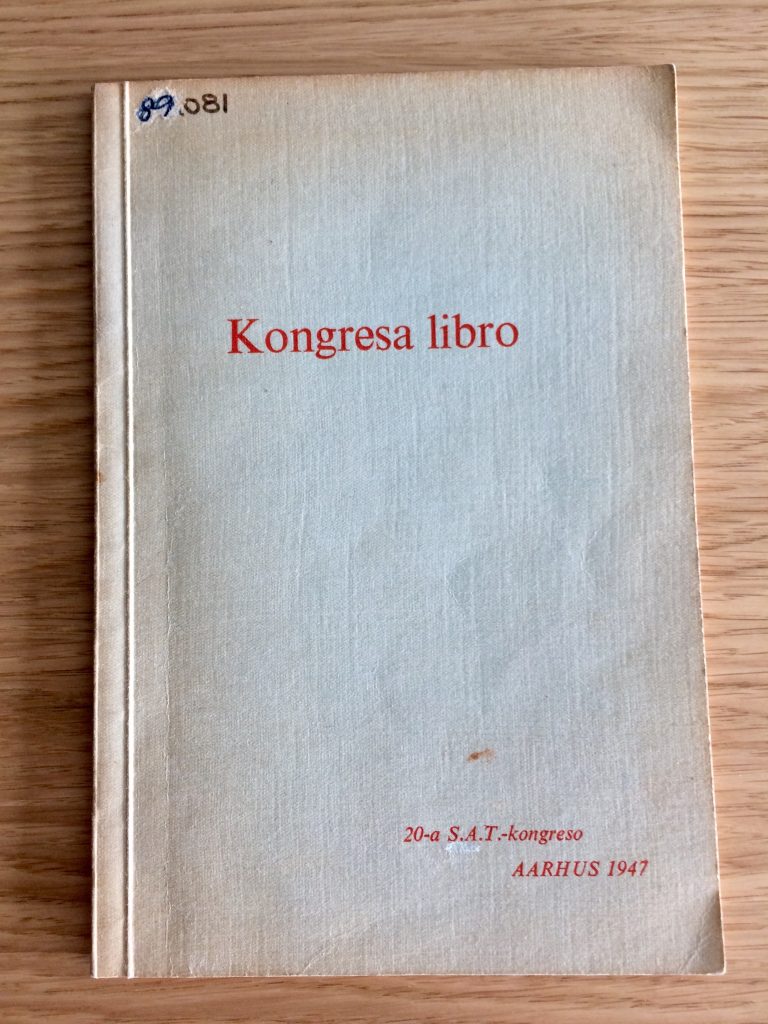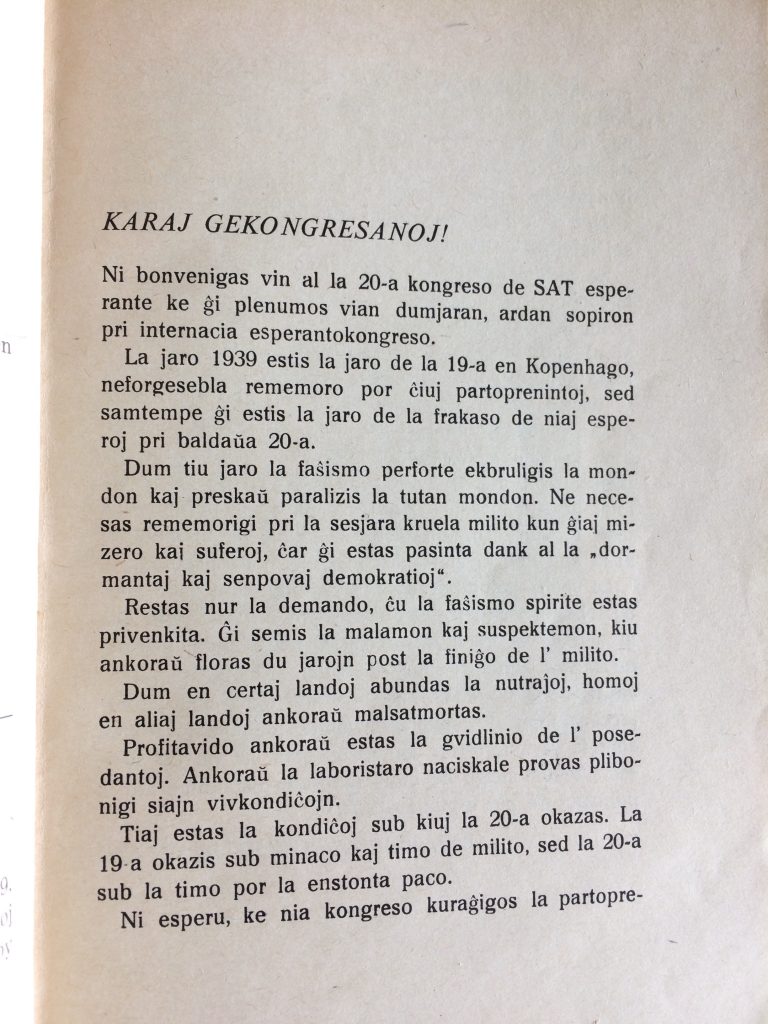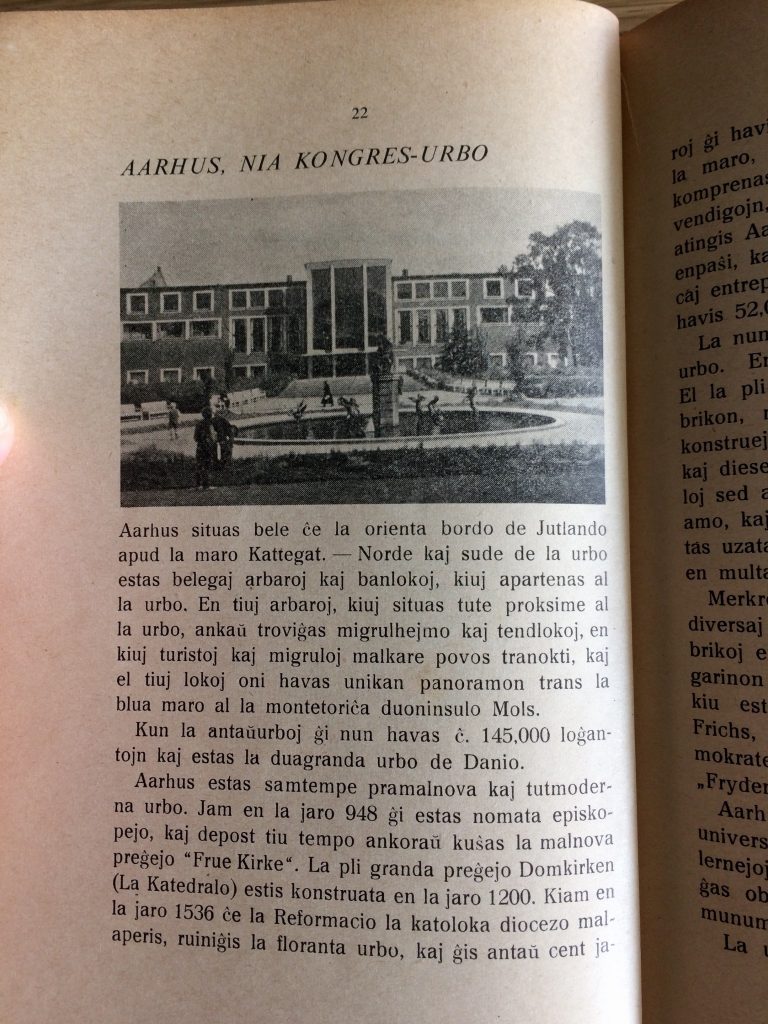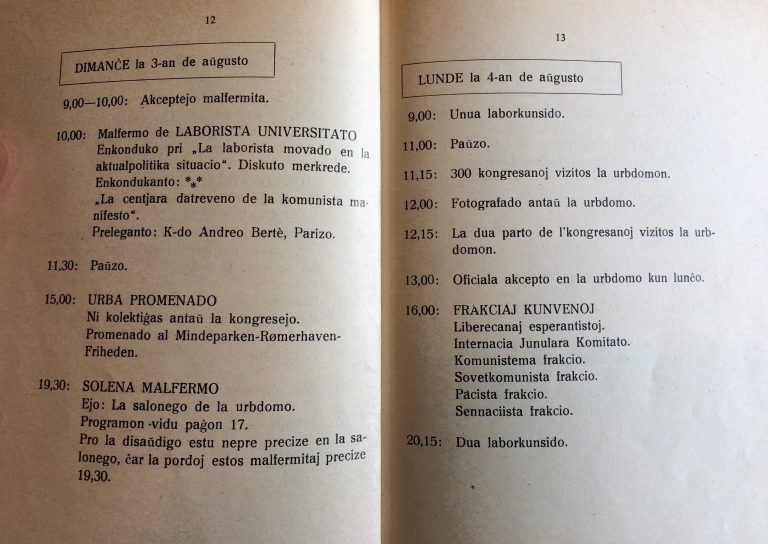 ---